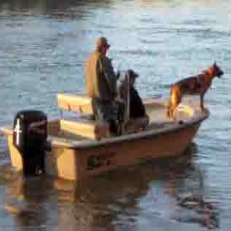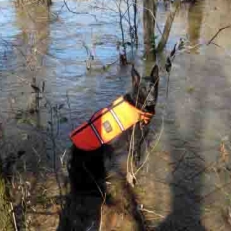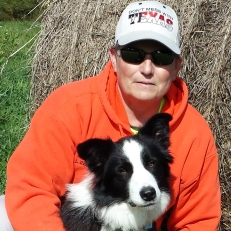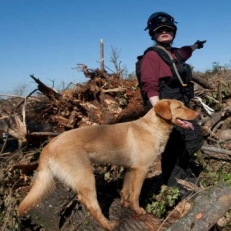 photo courtesy Dave Martin, AP
Human Remains Detection
The need for human remains detection dogs can not be overstated. Everyone needs closure and justice needs to be obtained. Searching for Human remains is a complex task and the varying situations and scenarios are endless. The dog must be imprinted with the HR scent and a dependable and consistent alert must be developed. There is no room for error with HRD. The dog must be obedient and well socialized to work under a variety of situations. The handler must know the proper techniques for safely working with HR materials. We teach all this and more, placing emphasis on real world training with real world problem solving.
STAFF
Our HRD staff of Master Trainers and Trainers have many years of experience. They have participated in and/or led hundreds of actual searches. They have worked with all levels of law enforcement, and many other government agencies. They are some of the most highly respected experts in this field. Click here to read their bios. These dedicated professionals are constantly working to gain new knowledge and improve their skills. They are here to assist you in and facilitate the learning process.
FREE TRAININGS
We offer free trainings once or twice a month, depending on the weather and our workload. These free trainings are provided as a courtesy and are available for Law Enforcement, Search & Rescue Personnel, and our members. Typically, it is a full day of training, starting at 9AM and running until 3PM or later. Of course, you can come and go as you please and you are not required to stay for the whole day. These sessions are for all levels, from beginners to advanced. It's a great opportunity to get some individual attention and work on problem areas. For more information and specific dates, check out our Events page.
WORKSHOPS
Throughout the year, AMPWDA holds various weekend workshops and mini-seminars. These events range in topic and usually require payment and registration. For more information and specific dates, check out our Events page.
SEMINARS
AMPWDA holds two national K9 conferences a year, fall and spring. These seminars provide intensive training in a relatively short time span. We have found this approach the most conducive to learning for both you and your K9. It also further cements a bond between handler and K9 partner, which is very important. The seminars are held in scenic Putnam county, Indiana. We have a special deal with the Super 8 motel to provide comfortable K9 friendly accommodations complete with WiFi, Satelite TV, in-room refrigerators, coffee makers & more. We have over 500 acres in near proximity, which means less driving and more training. We also have access to thousands of additional acres very nearby. The seminars are for all skill levels, beginners through advanced.
CERTIFICATIONS
AMPWDA is a leading provider of HRD Certification and Accreditation. Certification opportunities are provided at Workshops and Seminars. You must be a member to obtain and maintain certification, click here for Membership Information. Click here to review our STANDARDS. After certifying, you will be eligible for inclusion in our Referral Database.
VIDEOS
Be sure and checkout our videos HERE.
HRD TRAINERS