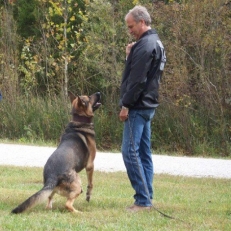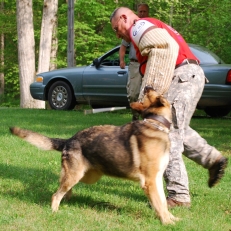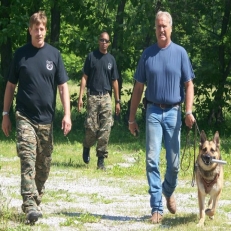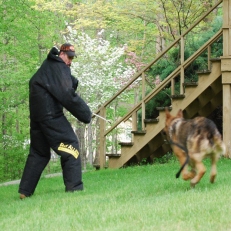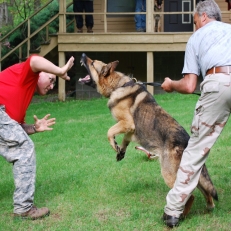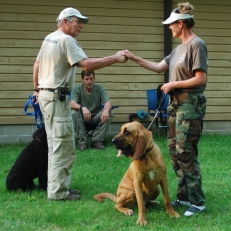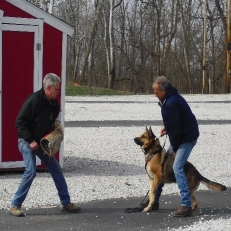 Obedience
The American Mantrailing, Police & Work Dog Association (AMPWDA) offers personal training for all levels of obedience and personal protection.
THE TEAM

Master Trainers, John Holcomb, Tony Keith, and Dave Wheeler have over 75 years combined professional K9 training experience. All three come from a Law Enforcement background, but are also well-versed at K9 training for civilians in the areas of Obedience and Personal Protection. For more details, review their bios.
THE TRAINING
Contact us, either by email or phone (765-720-8940), we will determine your specific needs/goals and any special circumstances. Then, we will devise a plan that will get you where you want to be, the quickest way possible at the most affordable price.
OBEDIENCE
For Obedience training, we use a one-on-one approach, instead of the standard obedience class. The training is customized to your specific needs. In general we have two options available:
Method 1: You leave the dog with us and we train the dog. Then, we work with you and the dog together. (This method probably is the quickest and provides the best results)
Method 2: Regular training sessions are scheduled for you and your dog. We continue to work with you until your needs and requirements are satisfied.
PERSONAL PROTECTION
If you already have a K9 that you are wanting trained for personal protection, we will perform an evaluation and make sure your K9 is right for this area of training. If everything checks out, we will work with you to set up a training regimen.
If you are in search of K9 for personal protection, give us a call (765-720-8940) or drop us an email. We will gather all the specifics of your particular situation and help you find the K9 that is the best fit possible.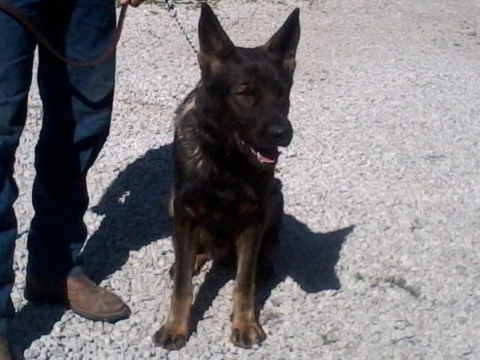 AVAILABLE NOW! - email or 765-720-8940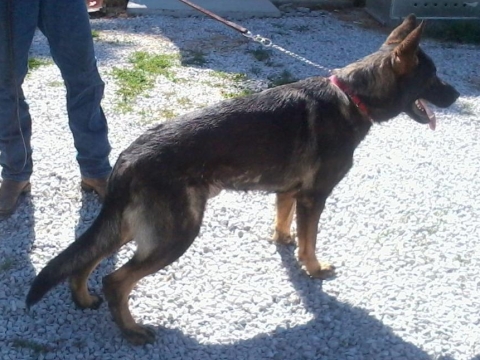 AVAILABLE NOW! - email or 765-720-8940